WSET 1 – my experience
A lock down will not stop me from going on an adventure, and I'd like to take you with me (Alyssa Gammoudy) on mine. I embarked on a journey through the WSET levels and will give you a weekly update on my experience. Wine has been in my life since I was a kid. During my childhood I was fascinated by Greek and Roman ancient history and loved the stories about how people would make wine by stumping it with their feet. Unwashed feet… When I was 7, I wrote an essay on the topic 'Wine'. And for as far as I remember I have been learning and reading about wine. It will not surprise you that I also like to drink a good glass of wine.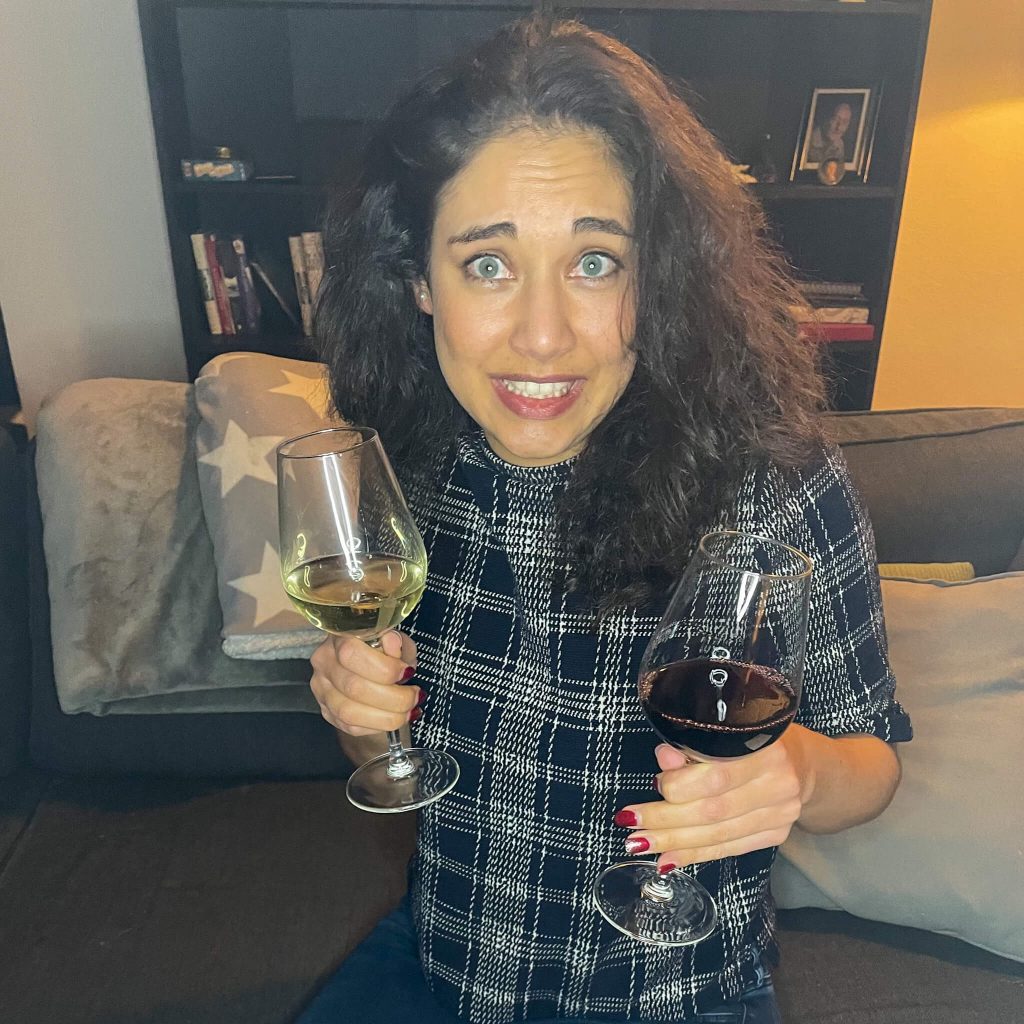 How it all started…
This summer, during and due to the lock down, I decided to organize a wine tasting at my home for a few neighbors. This was during the time that you were allowed to have some visitors per day (feels like ages ago!). I loved to share my knowledge and give them a nice experience. Apart from learning more about wine it was just an extremely fun afternoon that turned into a big dinner. And this is what I might love the most about wine: like sport, music and many other things, it brings people together. You never heard an epic story start with "and they were having a glass of water…".
Around this period, I also started to experiment with blogging about wine and tiptoed around in the Instagram wine community. It was not the first time that I started playing with the idea of starting a wine course, but I never made the decision because I did not see how I could fit it with work, life, etc. Earlier this month our government announced a curfew on top of the lockdown and at that moment I decided that I would start a wine course.
WSET OR SDEN?
For obvious reasons, I started looking for an online course. The reason to opt for WSET is that it is an international education, and in my opinion, internationally the most renowned. Read more about WSET or SDEN here. You have the option to immediately go for level 2, but I decided to start at level 1. The downside is that not all wine academies offer the WSET level 1 online… but Eleanor Wine Academy in Amsterdam does. Apart from this, I did not have any other criterium and to be honest I did not do a price comparison.
WSET 1 course and materials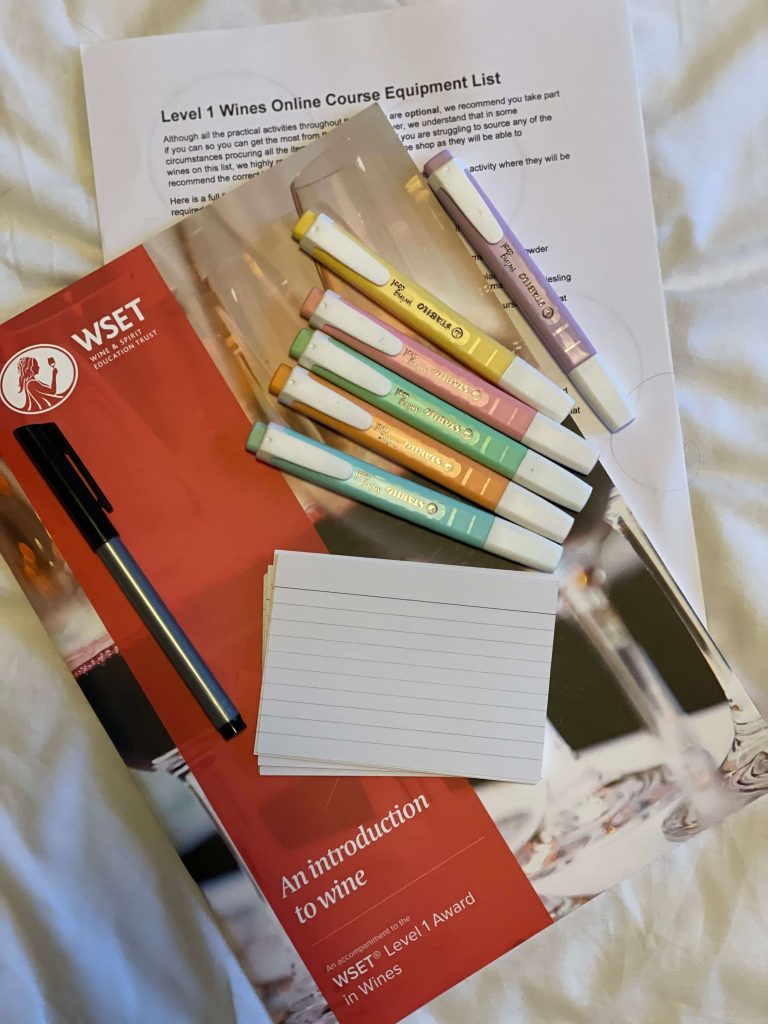 Within a week after my application I received the WSET Level 1 workbook. A couple of days later I gained access to the online environment where you are provided with an overview with the necessary recourses (wines etc.) per module. Some schools offer a complementary tasting kit, mine didn't. Luckily, I don't mind going to my local wine store nor do I dislike buying wine! But to be honest, I would have preferred to have a wine kit as an option. Much of the course is self-study but there are also some online meetings. I do not like that the time and date is not communicated ahead of the start of the course. But I expect them to be on the weekends. At all times a student will have a teacher available, live online or per email.
So far, the process is pretty straight forward and convenient enough. Now it is a matter of starting my studies to complete the first module!
WSET 1 – module 1 | Lets start! 
It's nice when you start a new adventure, and the beginning is encouraging and motivating. My first week of WSET level 1 ticked all the boxes. The amount of theory and practical assignments were anything but intimidating and, in all fairness, it was a bit underwhelming! Per week you study one module, which consists of several chapters. Shortly I considered to start the second module already this week, but I decided to just stick to the pace of the course, without any specific philosophy or reason. The first recommendation I can share is to study the theory first before you start the practical assignment.
Does a bad grape, make good wine?
Shortly into the module I decided that it was a good choice to start this course. Not so much because It opened up a whole new world to me, but more because it enabled me to strengthen the fundament on which I aim to grow my wine adventure. It's no rocket science, but definitely helpful to put the knowledge I have already in perspective and the right context, All-in all, a pretty decent start. Anyway, let's discuss the module a bit more. Each module consists of a few chapters with a mini quiz at the end of each chapter. The same goes for the end of a chapter.
Learn to walk, before you can run
Now it's time for some practical assignments. Unfortunately, there is no wine tasting in the first week yet…. And in all honesty the disappointment was beyond measure. But we know w it's all for the greater good. On my grocery list I put some blue, seedless grapes. Not too challenging. Without any spoilers, the first practical assignment wasn't anything to much too chew on. All in all, I spend about 1.5h in the first week on studying the material etc. Not Zonder spoilers weg te geven kan ik zeggen dat de praktijkopdracht heel behapbaar was. In totaal besteedde ik in de eerste week hooguit 1.5 uur aan de studie. Heel goed te doen dus… op naar week 2!
Follow Alyssa Gammoudy and her journey on Instagram!